Controls & Automation Consultants' unique structure allows us to offer technical consulting and support to our clients anywhere in the world. CAC's resources combines the efficiency of a traditional technical support team with the background of a highly skilled consultant. CAC provides all their staff with tools and guidance on highly detailed and critical areas when necessary through our concurrent consulting practices. CAC sends a qualified employee after we have an understanding of your needs, this ensures the best possible skills match to support your organization. Our extensive background enables us to send some of the best resources who cover a wide array of industries and technologies.
Short-Term & Long-Term Consultants
CAC can provide technical consultants on a cost-effective basis for periods as short as one day. We can also provide personnel to assist your organization on a long-term basis so that you can avoid the costs of losing money by missing important production or manufacturing deadlines.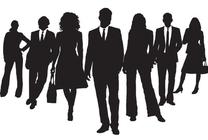 Project Support
Many customers use CAC for special projects such as: Computer Hardware and/or Software Upgrades, Problem Solving, Design specifications. Please contact a CAC representative for additional information.